Back to School Night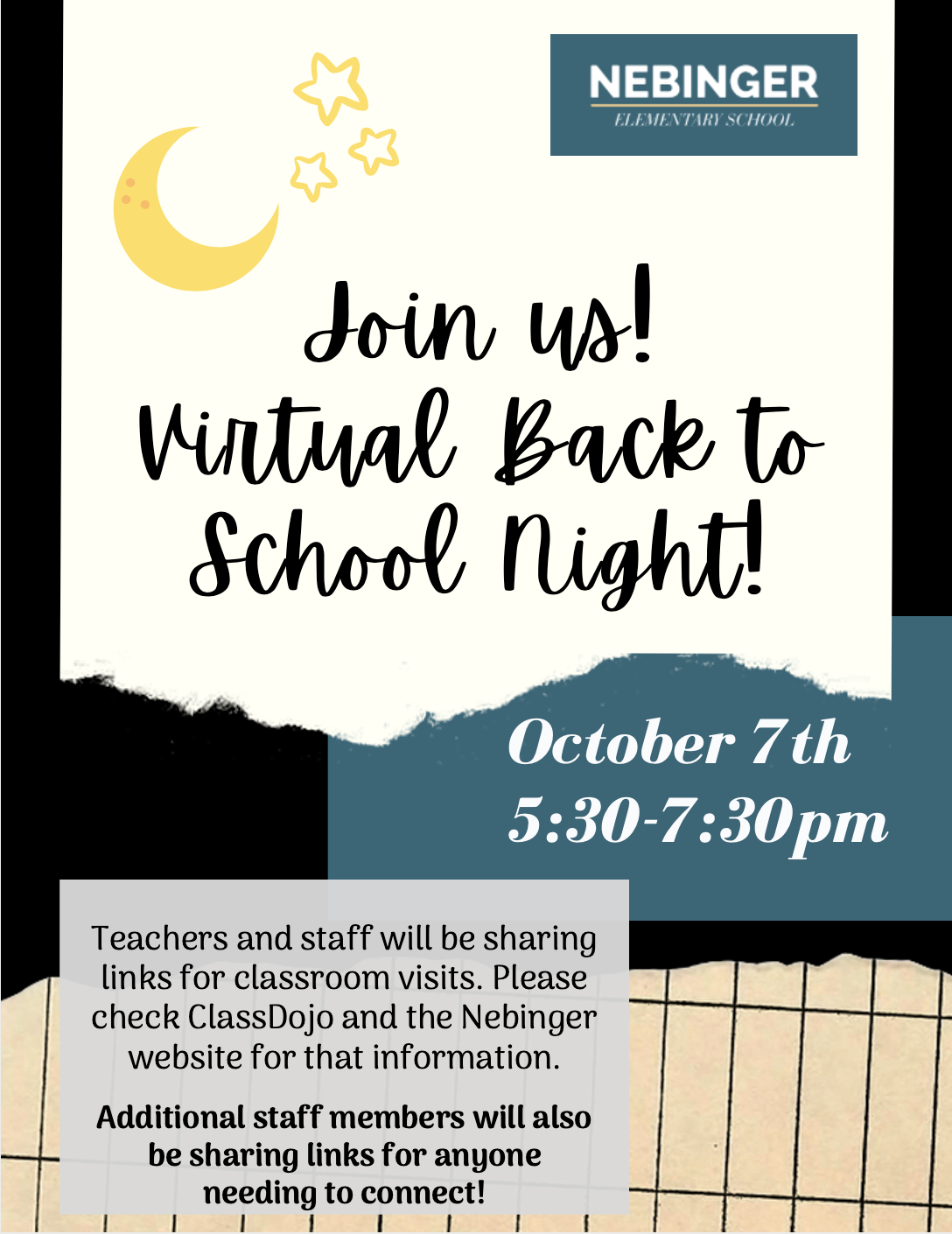 Join us for the Nebinger Virtual Back to School Night!
October 7th, 2020 from 5:30pm-7:30pm
Teachers and staff will be sharing links for classroom visits. Please check ClassDojo and the Nebinger website for that information.
Additional staff members will also be sharing links for anyone needing to connect!