Arts Corner
Hello from the colorful and fabulous world of the art room! Feel free to reach out to me whenever! lgrace@philasd.org
Watch the video below explaining how to UPLOAD ARTWORK TO ARTSONIA: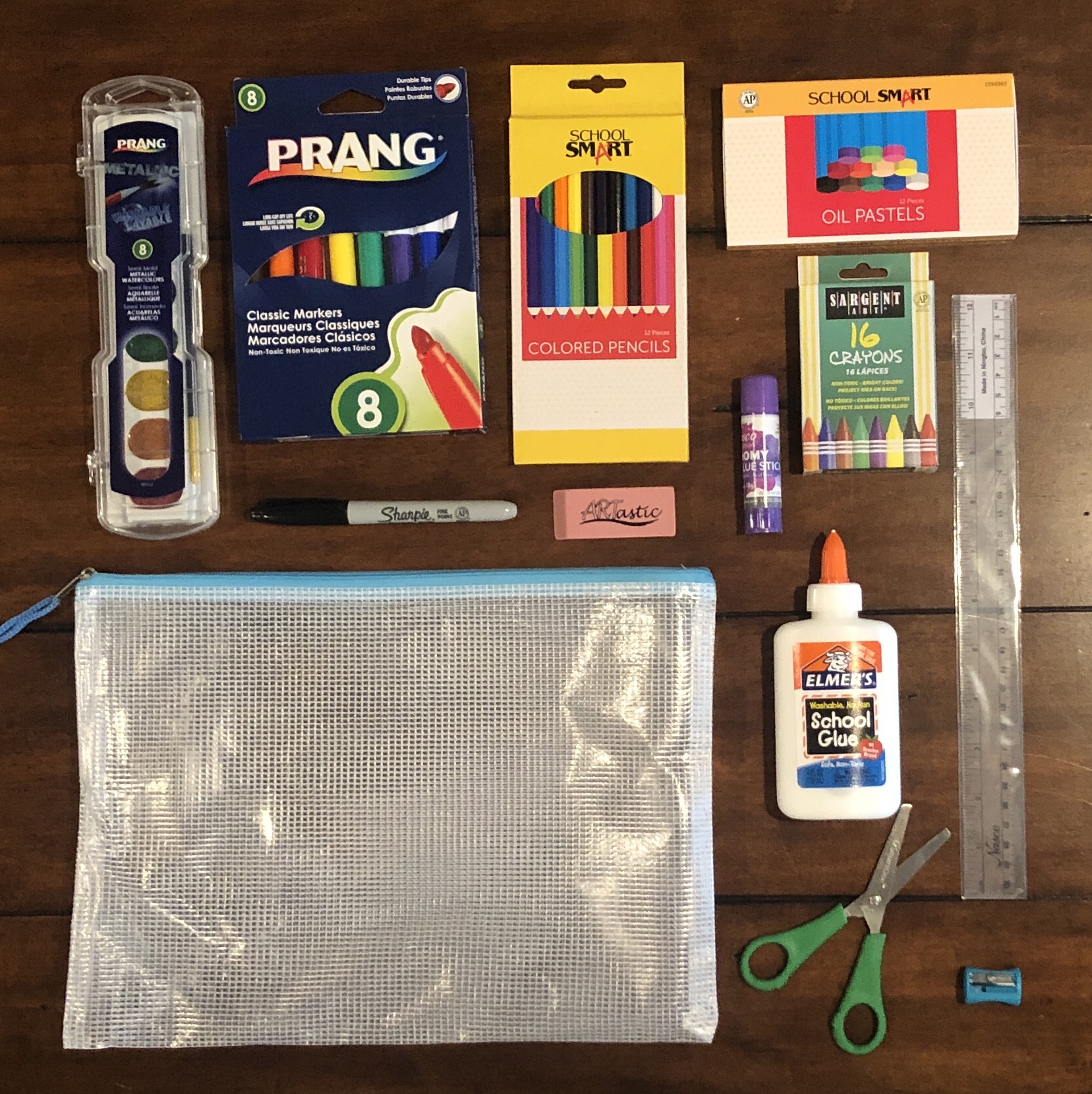 2020/2021 Student Art Supply List
During a typical school year, all art supplies are provided for students at Nebinger. Given current safety regulations regarding COVID 19, I am asking that for the 2020-2021 school year, students supply their own art supplies. Families that cannot afford supplies, will be provided with an art kit. I have a limited supply of 250 kits. Thank you for your understanding!
If students already have the supplies, then there is no need to purchase new. If there are items on here that are also on the classroom teachers' lists, there is no need to purchase additional materials.
I look forward to safely making art with your children!
Supplies Students will need:
Supply carrying case or large plastic baggie (Write their name and homeroom on it)
Pencil and Eraser
Pencil Sharpener
Crayons
Color Pencils
Broadline Marker set
Oil Pastel Set
Scissors
White Glue
Glue Stick
Watercolor Set with a paintbrush
12-inch Ruler
Black permanent marker (Sharpie or another brand)
Please label all supplies with your student's name and homeroom as much as possible. Brand and quality are up to you. I typically avoid Rose Art and Crazy Art brand as the quality is not as good.
I will be providing (pick up from school):
A notebook for sketches and storing work
Drawing paper
Pencils
Virtual Art Learning Information
Nebinger's Artsonia Page- Online  Student Art Gallery
If you need your student's Artsonia account name and access code, please email or message Ms. Grace on Class Dojo
Nebinger Elementary Art Instagram Page
Amazon Wish List for the Art Room