Music Corner
Welcome to Nebinger Music!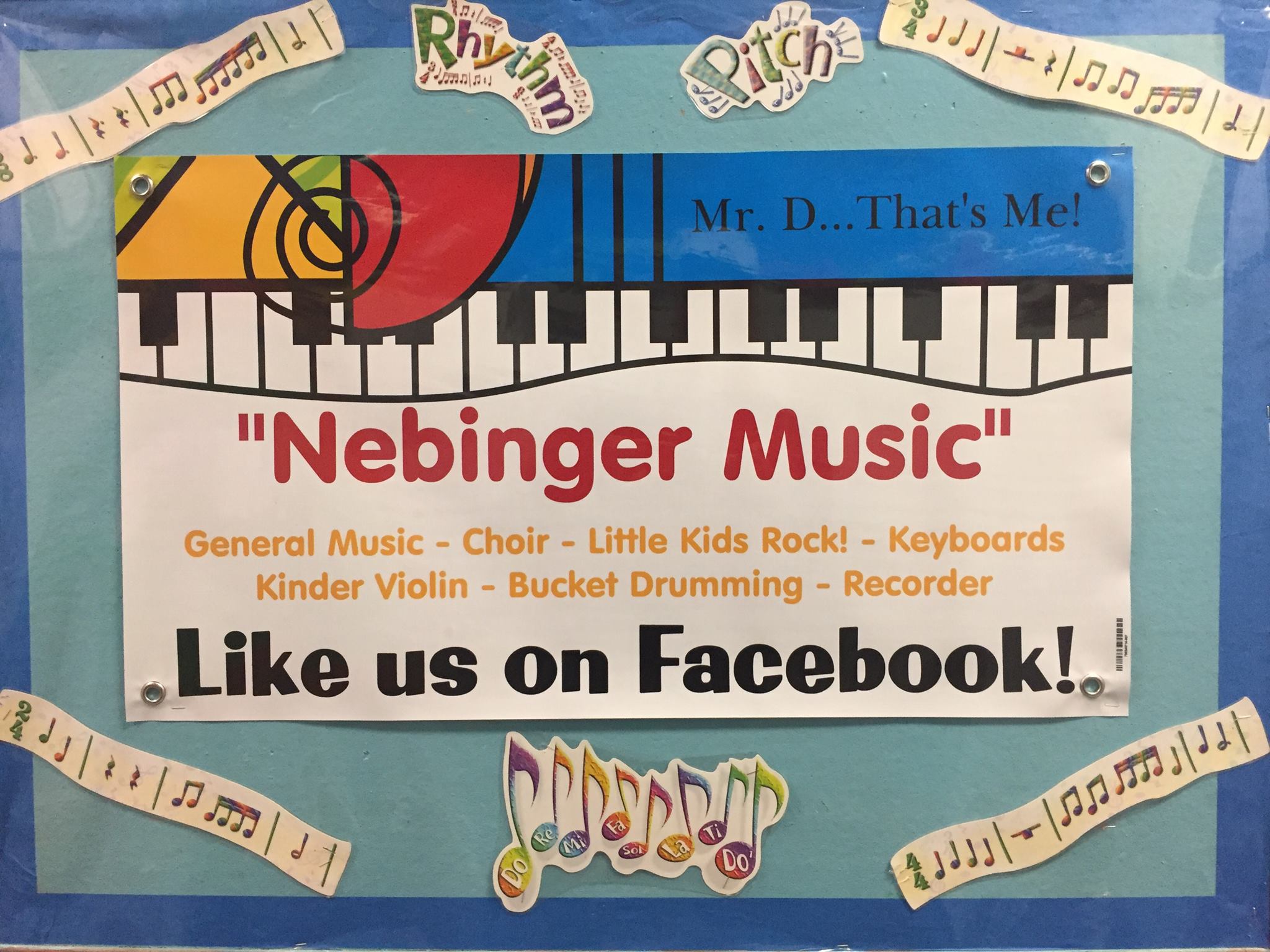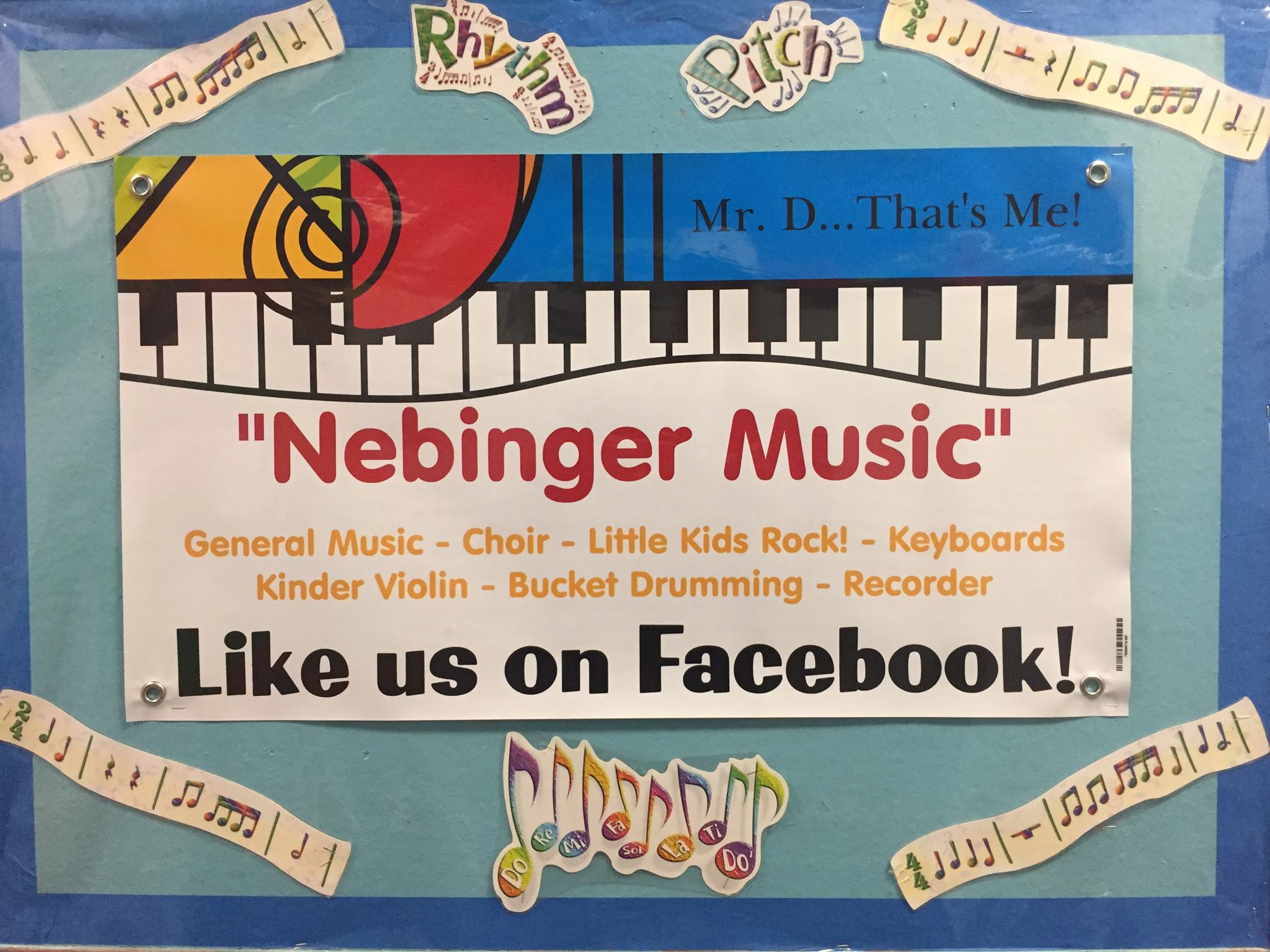 Click here for Mr. Dulberg's Letter:
https://docs.google.com/document/d/1N1mDCx6X6EMxCY51yDL3UBZcnPetawXlK5jDUXr9GhM/edit?usp=sharing
Personal Information
My name is Marc Dulberg (Mr. D.).  I was born, raised, and educated in Philly.  I have a Bachelor of Music Degree and a Master of Music Degree, both from Temple University. My main instrument is the violin which I began playing in 1972!  I also have  a Master of Science in Educational Administration Degree from Gwynedd Mercy University.
I live in Delaware County, PA with my wife, Ellen; my son, Eddie;  and my dopey pitbull, Louie.  I have been teaching for over 36 years and I still love it!  In my free time I like chasing trains with Eddie, riding my bicycle, talking to people in other countries on my ham radio, detailing my jeep, going to flea markets and yard sales, and playing the violin.
Plan for this year
My goal is to provide my students with a rich musical experience full of singing, dancing, and joy.
I strive to present in every class:
singing
dancing/movement
music theory
solfege
tonal and rhythm training
bucket drumming
cultural/historical understanding through a wide range of music videos and performances.
The lessons are dynamic and we move quickly.  When we return to face-to-face instruction, every student will also have an opportunity to lead the class in an activity.  Everyone has talent and potential, and it is my mission to help each student find theirs!
Kindergarten
Our focus in kindergarten is singing new and familiar songs, as well as dancing and movement.  Students are introduced to elements of music theory, solfege, note reading, and bucket drumming, too.  I want my youngest students to have wonderful childhood memories of singing and dancing in a joyous, happy environment.
Grades 1-8
In addition to everything described above, our students in grades 1-8 will also be learning to play the recorder.  The recorder is an early music instrument popular during the Baroque era (1685-1750).  They are easy to learn and a lot of fun to play.  Students will learn familiar folk tunes, as well, as songs like, "Baby Shark," and "Fly, Eagles, Fly!"
When you receive your recorders, please remove them from the cases and wash them in warm soapy water.  Please do not take them apart – ever!  However, you may try to play them.  Some of you have already learned how to play them in past years, so see what you remember!
Grades 5-8
Our students in grades 5-8 will also be working asynchronously on Google Slides presentations of their favorite music, musicians, or anything aspect of music.  A total of 5 projects are due by November 17, and may be turned in as they are completed.  I will share more information in Google Classroom and live online when we begin meeting.
Curriculum and Materials
All of our lessons are aligned with the District Music Standards and expectations.  I use materials from multiple sources including:
Music K-8
Bucketdrumming.net
Youtube
Music Ace
Quaver Music
Music and the Brain
Gordon Music Learning Theory
Little Kids Rock
Information and Contact
Current information along with photos and videos from prior years may be found on our Facebook page:  Nebinger Music; on Classroom Dojo; Google Classroom; and on our School Website.  I can also be reached at mdulberg@philasd.org.
I wish you all a safe, happy, and healthy new school year!  I can't wait to see you and get started.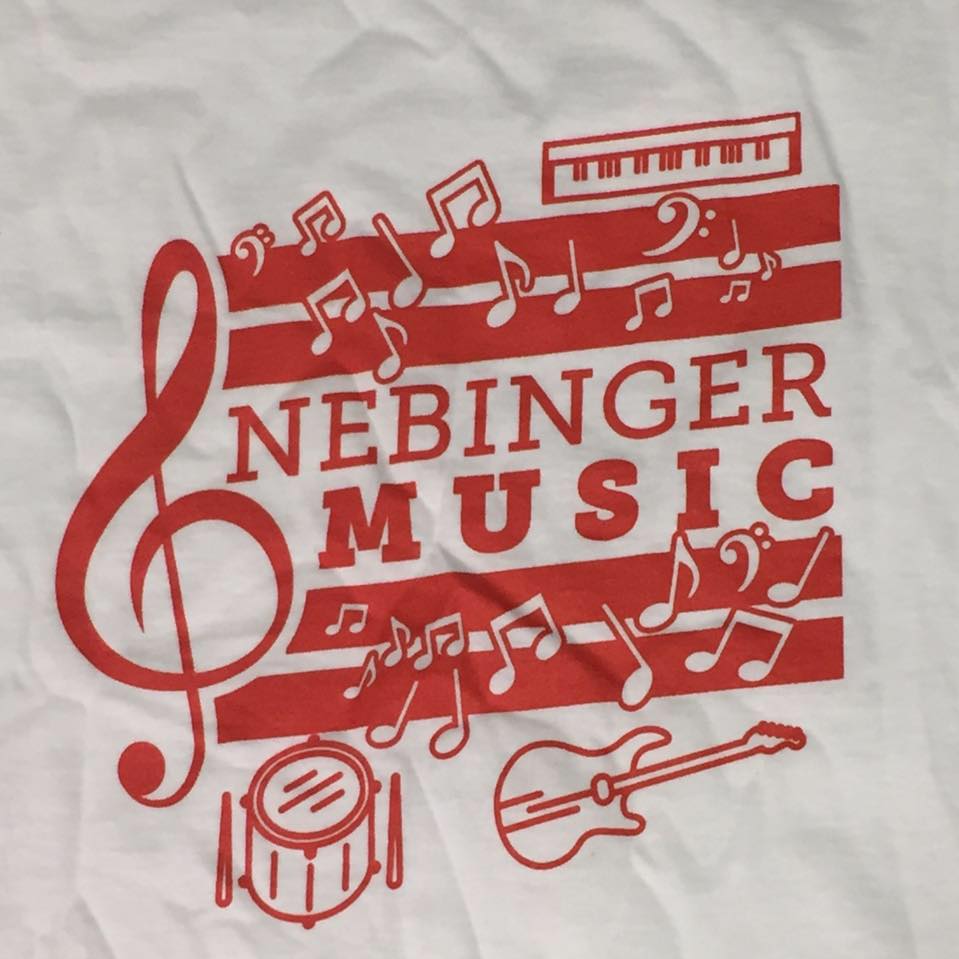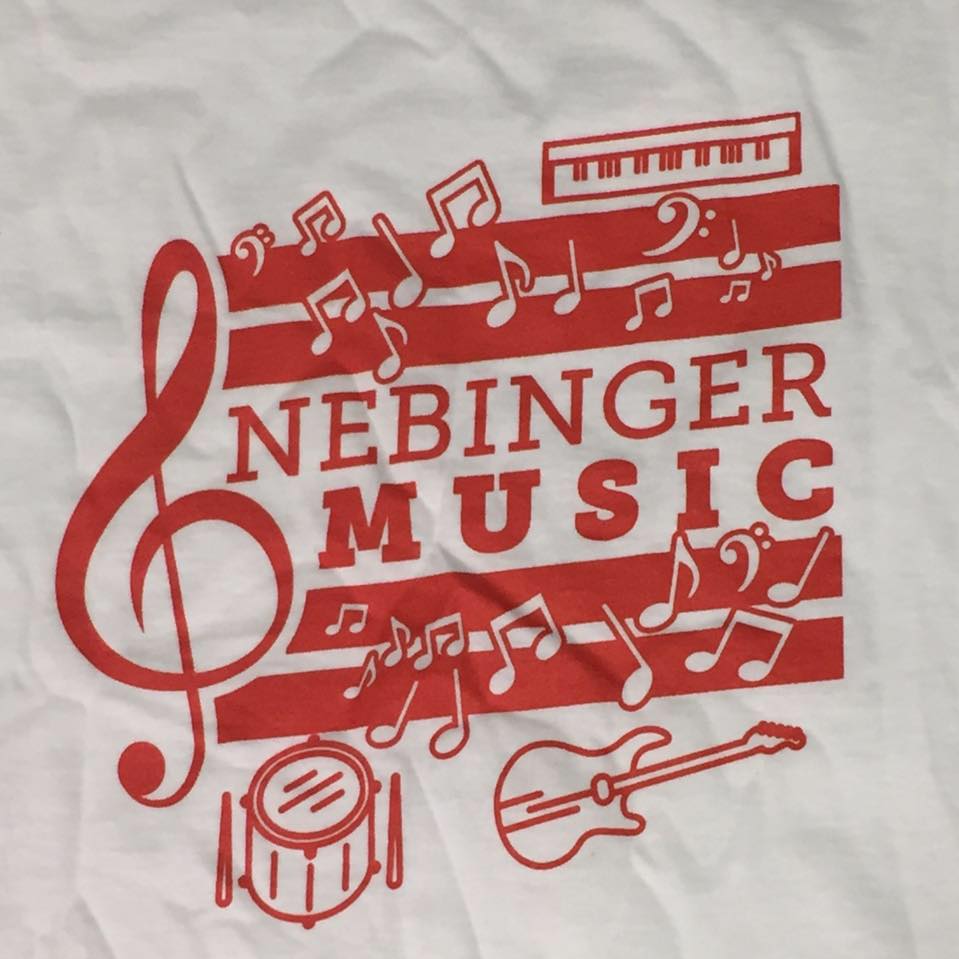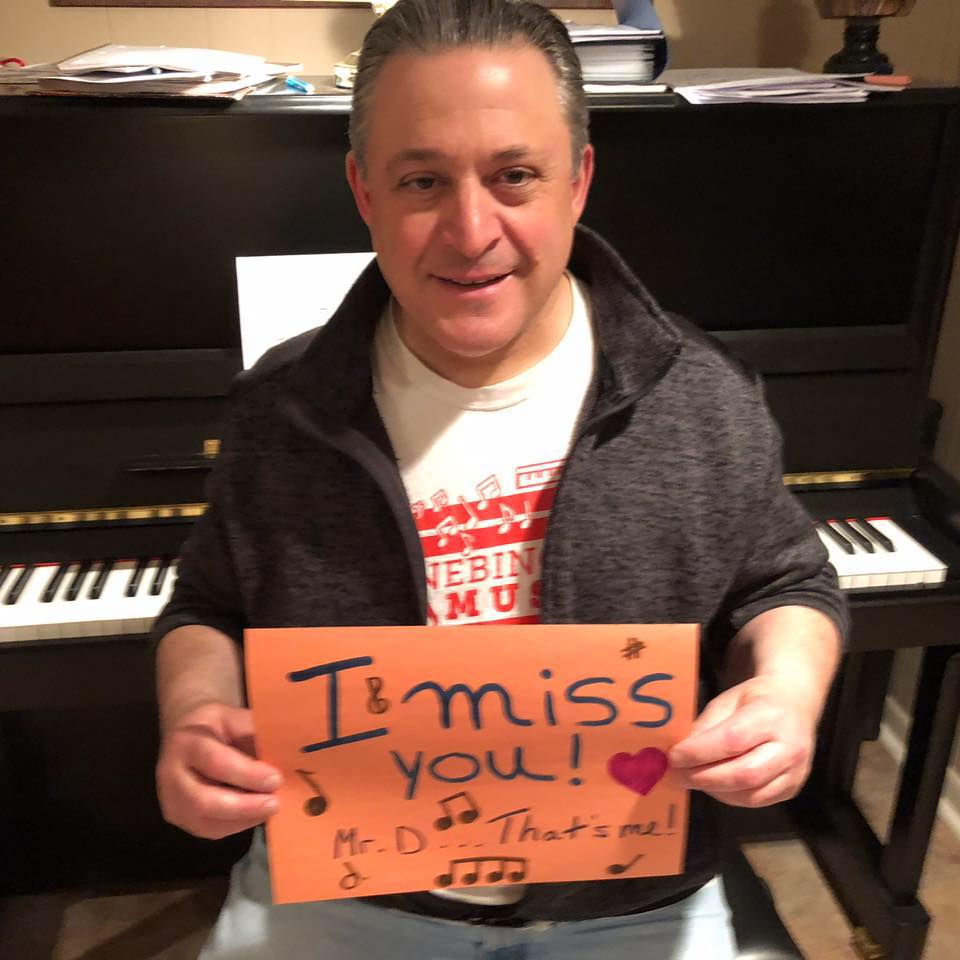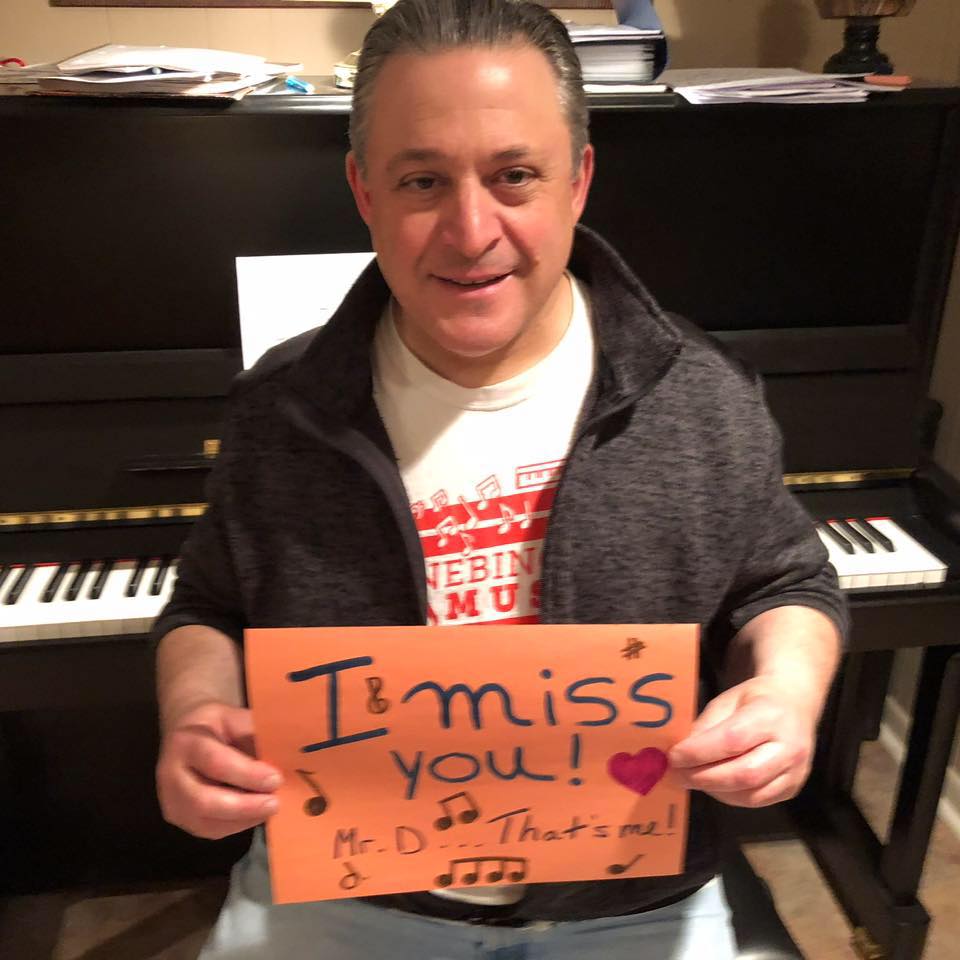 Mr. D…That's Me!