Nebinger Parent Volunteers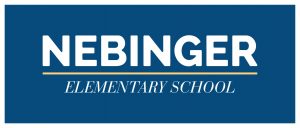 Nebinger Elementary Parent Volunteer Manual
✔  Parent Responsibilities
✔  Getting Started Checklist
✔  Communication Guidelines
✔  Responsibilities with School Personnel
Parent Responsibilities
Thank you for volunteering your time to serve as a volunteer at Nebinger Elementary!  It is both fun and rewarding and is something your kids will be proud of. Parent volunteers are an important part of our Nebinger community. The service of volunteers reinforces and continues to build a strong relationship between school and community.  Below you find a list of volunteer opportunities:
Classroom Volunteer
Classroom volunteers are assigned only upon teacher request and approval. The teacher will tell you of their specific needs and determine exactly what type of assistance is needed.  Classroom volunteers are not necessarily connected to their child's classroom.
Lunchroom/Recess Volunteer
Lunchroom monitors are expected to follow and apply Nebinger school policies and procedures. Lunchroom volunteers manages students during meal service, communicates with students and school staff in a positive and professional manner utilizing appropriate interpersonal skills, circulate throughout the cafeteria or in areas where meals are served and/or eaten assisting students who need assistance, assists with the cleanliness of the cafeteria, encourage good manners, and assist with admission and dismissal of classes in an orderly manner at the scheduled time.
Monthly School Activities
Parents can refer to the signup form for upcoming school activities.
Getting Started Checklist
• Please complete all clearances and required school district forms.
• Discuss expectations and ideas for the school year.
• Sign up for activity dates and discuss what will be expected at school events. (Signup form at the end of this page.)
• Get a schedule of dates/times when volunteers will be needed and whether it is inside/outside the classroom: *Centers, *Making Copies, *Bulletin Boards, *Computer Lab, *Math/Reading Workshop, *Reading Counts, *Field Trips, *Book Fair, *etc.
• Find out the preferred method of contact for the teacher/staff and let them know the best way to reach you.
Communications Guidelines
• Email will be the primary source of communication between parent volunteers and school district employees.  Please respond to all emails, even if it is a simple "ok" so that the sender knows that you received and read the email.
• Please contact the school, if you are unable to volunteer on your scheduled day.
• Please keep an electronic or paper copy of all communications, with parents, teachers, or HSA.
• Please notify the office as soon as possible if there is any change to your contact information or if you are planning a move from the school.
• Communication is the key to having a successful year, so make sure you "over-communicate" rather than "under-communicate."
Responsibilities with School Personnel
• Successfully interpret from staff members their needs and expectations.  All communication should be genuine and effective.
• Obtain and update, as needed, the school's daily schedule.
• Please remember that information concerning students is to be considered confidential among the other parents and community unless they give permission for you to share their information with the other parents.
• REMEMBER:  Don't try to bear the burden yourself. There are people out there willing to help.  Please reach out to them.  If you find that you need assistance, please reach out to a staff member or the main office.
Thanks for all you do!!!
Please do not hesitate to contact me with any questions or comments.
Vice Principal
Ayana Townsend