Welcome Back from Principal St. Louis!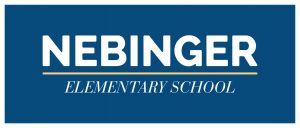 George W. Nebinger Families –
Happy New Year! The beginning of the school year always marks a time of promise and possibility, and 2018-19 is no exception! With a talented staff and a supportive community, our students are poised to have another great year at Nebinger Elementary. We strive to infuse positive learning experiences for our students every single day. Our goal is to provide a phenomenal environment in which all Nebinger scholars can flourish, achieving academic excellence, becoming emotionally and physically stronger, and growing their talents.
I will be sharing our school goals for the 2018-19 school year in more detail during our Back to School Night, scheduled for Wednesday, Sept. 12 at 5pm. I ask ALL families to join us to walk in the shoes of their children, meet our staff and build community. Some highlights for this year include the launch of our gifted program, which will infuse Chinese Language acquisition and project-based learning; Mindfulness using movement will be piloted and a focus on Mathematics through a Carnegie Learning partnership with MathCounts. We are also lucky to have a Learning Interventionist for our upper grades, she will support our learners in small group settings. These foci, among others, will ensure that our students have the skills they need to reach their academic goals. At Nebinger, we want to help create awesome humans.
I am so looking forward to this year together. Below I've included some info that will help us have a Great First Day!
---
The first day of school for the 2018-2019 school year is August 27,2018
*As a reminder, we must have all required paperwork in order for your child to enroll.
---
School hours:
School gates open everyday at 8:00am with school starting officially at 8:30 am.  The school day ends at 3:09pm. Please note that we do not have before school care. Therefore, we are unable to supervise students on the school grounds before 8:00am. Also, the main office will be open to parents at 8:30 am with the exception of a pre-scheduled meetings. We cannot service parents before 8:30 am without a scheduled meeting.
Arrival:
All students not eating breakfast will enter through the school yard gates beginning at 8:00am.  Grades K-6 will remain outside for admissions and grades 7-8 will admit through the auditorium. At 8:25 am, grades K-6 will line up at their assigned location on the playground to join their teachers for admissions at 8:30 am.
Bus Riders and students in our AS Program will enter the building through the main entrance. Nebinger Staff will be present and visible to escort or direct students to their assigned admission location. Please see admission and dismissal policy in the student handbook for more details. Student handbooks are available on our website. A copy will also be sent home the first week of school.
Breakfast:
Breakfast is still provided to every student. However, breakfast will no longer be served in the classrooms. Breakfast will take place before instructional hours from 7:45am to 8:20am. Breakfast service will stop at 8:20am with no exceptions. All students who arrive at school before 8:00 am will be ushered to the cafeteria to eat breakfast. Students are not permitted on the playground without supervision before 8:00am.
Dismissal:
• All students riding the bus or in our AS Program are dismissed via  auditorium.
• Students attending an after-school program will be escorted to their assigned location in the auditorium. Please communicate our dismissal procedures to your child's After School Programs.
• Kindergarten parents will be allowed to enter the building through the front doors to pick up students from their classrooms. Please bring ID.
• Grades 1-8 will be called to dismiss through the schoolyard gate. Please meet your child outside the gate at 3:09.
Attendance Matters!
Attendance matters for doing well in school starting in Kindergarten. Absences can add up before you know it! As a parent, you are responsible for making sure your child develops the habit of regular attendance.  If you are facing any challenges seek out support from the school and community. We are here to help. Your children can suffer academically if they miss more than 18 school days. That can be just one day every two weeks, and that can happen before you know it. At Nebinger we want every student to attend school 95% of the time which means a student cannot be absent more than 9 times in the school year. When students are in school we can ensure they are learning.
Uniforms:
Our tops are hunter green and our bottoms are khaki. Please call Ayana Townsend, Dean of Students, at 215-400-8110 or email if you have further questions concerning uniforms.
We know you have entrusted your child's education to us, and we promise to work as hard as possible to educate every student in a caring, safe environment. Please always feel free to reach out with any questions. We want to ensure a smooth school opening and a successful school year.
Here's to a GREAT year!
In Service,
Natalie Catin-St.Louis
Principal